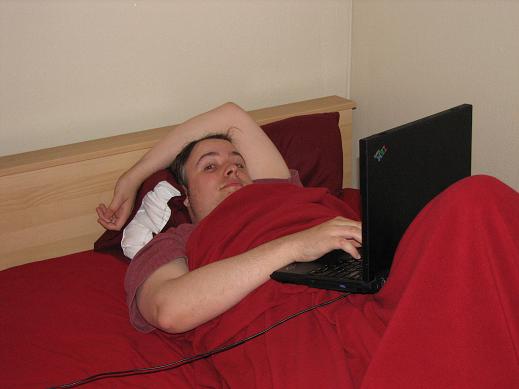 James was sick on Saturday, May 5th. :( He *STILL* logged in to TDG. What a trooper!! :)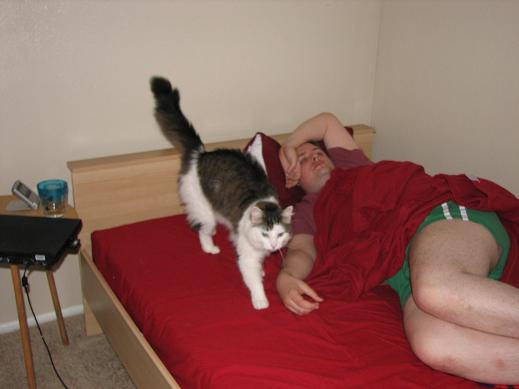 Nurse Cato with the patient.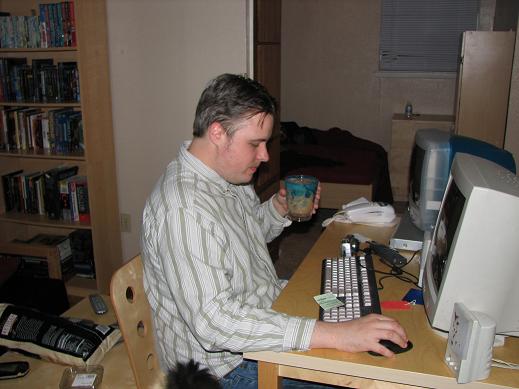 I am sure the wonderful White Russians Vixen Mixed up the night before had NOTHING to do with it...



James fixing his Ikea bed.... again.



Vixen and JamesRC enjoy a nice cup of hot tea Sunday morning!



WE HEART TEA!!!



Plano Bound on the I-35!